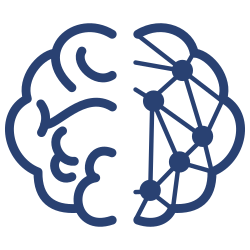 With CNS*2019 around the corner, we worked on getting the NeuroFedora poster ready for the poster presentation session. Our poster is P96, on the first poster session on the 14th of July. The poster is also shown below:
The poster is made available under a CC-By license. Please feel free to share it around.
The current team already consists of more people than the authors listed on the poster. The authors here were only the first set, and as the team grows, so will our author list for future publications. In general, we follow the standard rule: if one has contributed to the project since the previous publication, they get their name on the poster.
Unfortunately, this time, no one from the team is able to attend the conference, but if you are there and want to learn more about NeuroFedora, please get in touch with us using any of our communication channels.
To everyone that will be in Barcelona for the conference, we hope you have a fruitful one, and of course, we hope you are able to make some time to rest at the beach too.
---
NeuroFedora is volunteer driven initiative and contributions in any form always welcome. You can get in touch with us here. We are happy to help you learn the skills needed to contribute to the project. In fact, that is one of the major goals of the initiative---to spread technical knowledge that is necessary to develop software for Neuroscience.